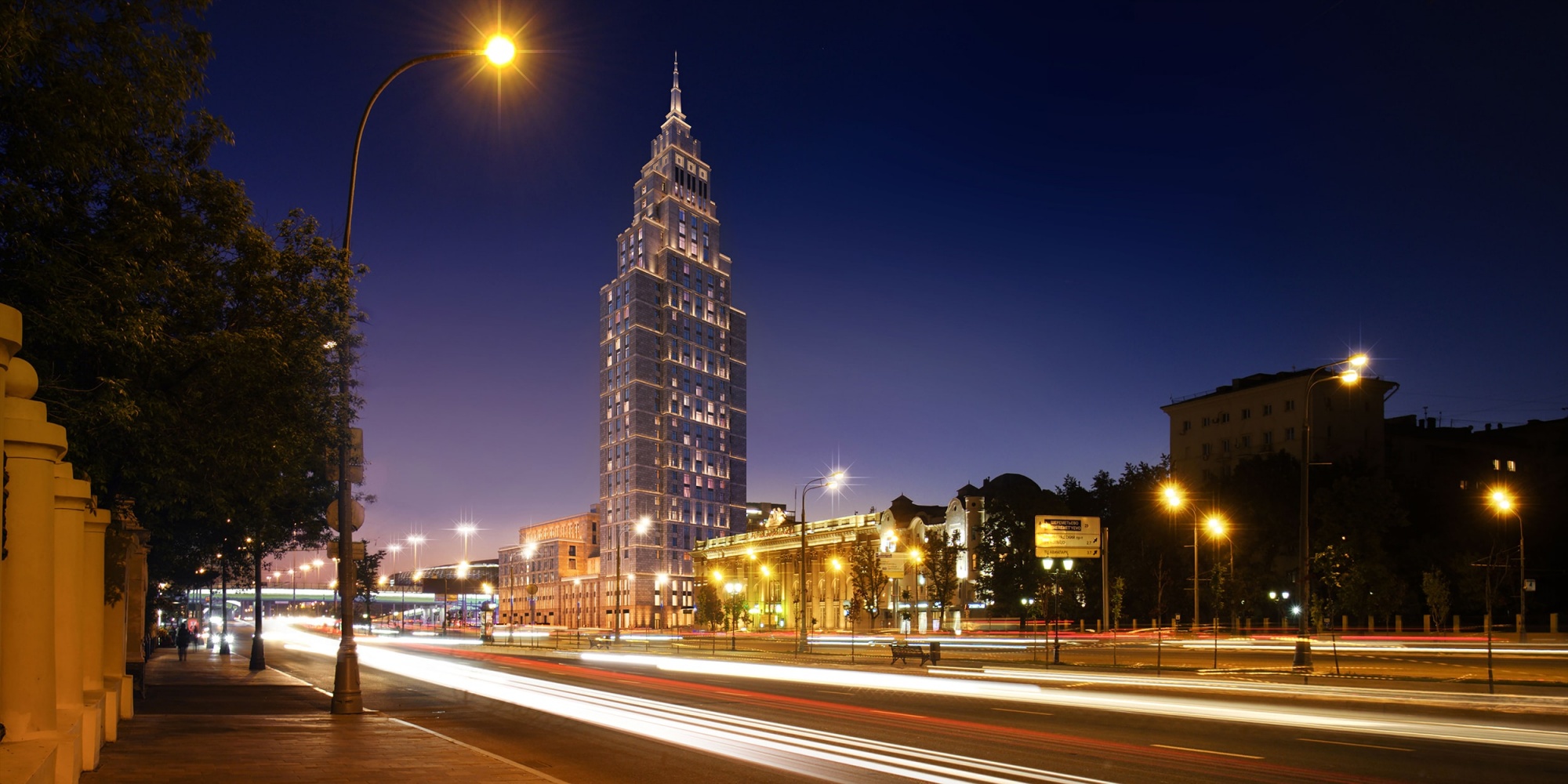 The architect Alcon Tower was the company "Eugene Gerasimov and Partners", founded in 1991 in St. Petersburg. Now "Evgeny Gerasimov and Partners" is a brand, thanks to its large-scale projects, known not only to a narrow circle of specialists, but also to the general public.

The architect himself reveals the architectural concept of Alcon Tower as follows:

"The idea of ​​high-rise in this place arose in connection with the need to create a new urban development dominant on Leningradsky Prospekt. The place itself, Leningradsky Prospekt, sends us to Leningrad and Moskovsky Prospekt with its famous Stalinist architecture. Hence the idea to design a tower in tune with the Stalinist skyscrapers. "

The architecture of Alcon Tower will organically fit into the current development and emphasize the status of the project.
Have a question?
We are glad to consult you!
Sales office
BC Alkon 72 bld. 4,
Leningradsky Prospekt, Moscow
Opening hours: 9:00 — 21:00
It is not a public offer. Visualization and layout of the object are indicative.
The developer has the right to make changes to the project in accordance with applicable law.
Site development